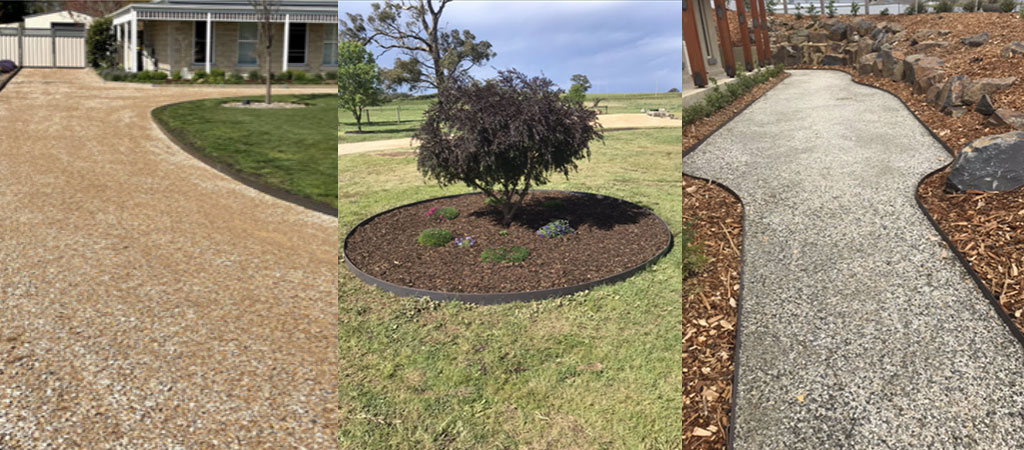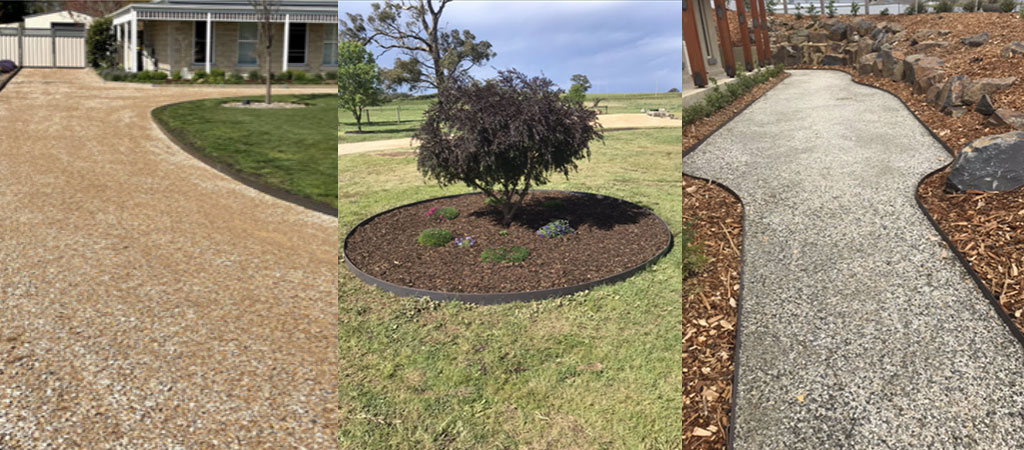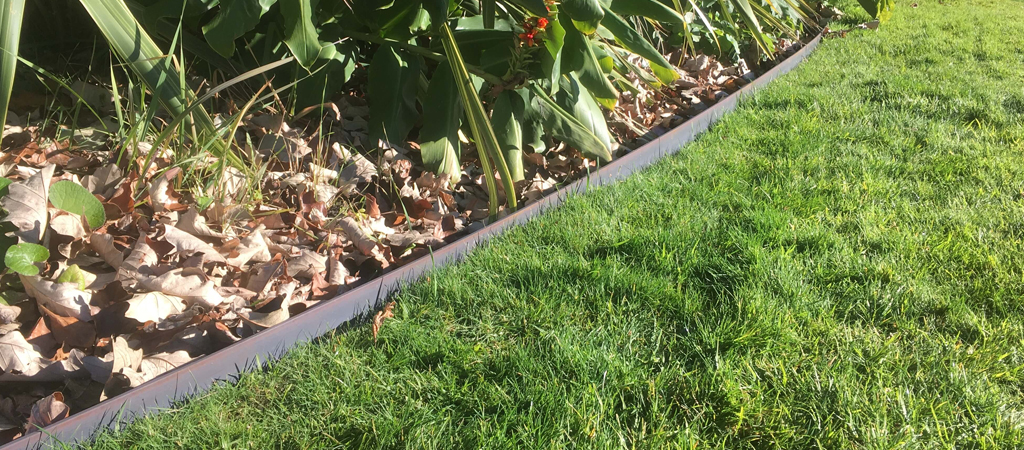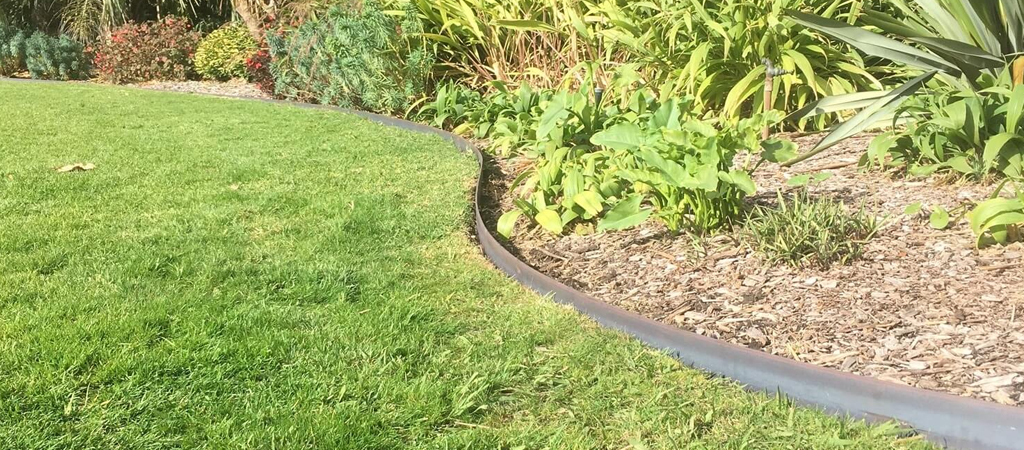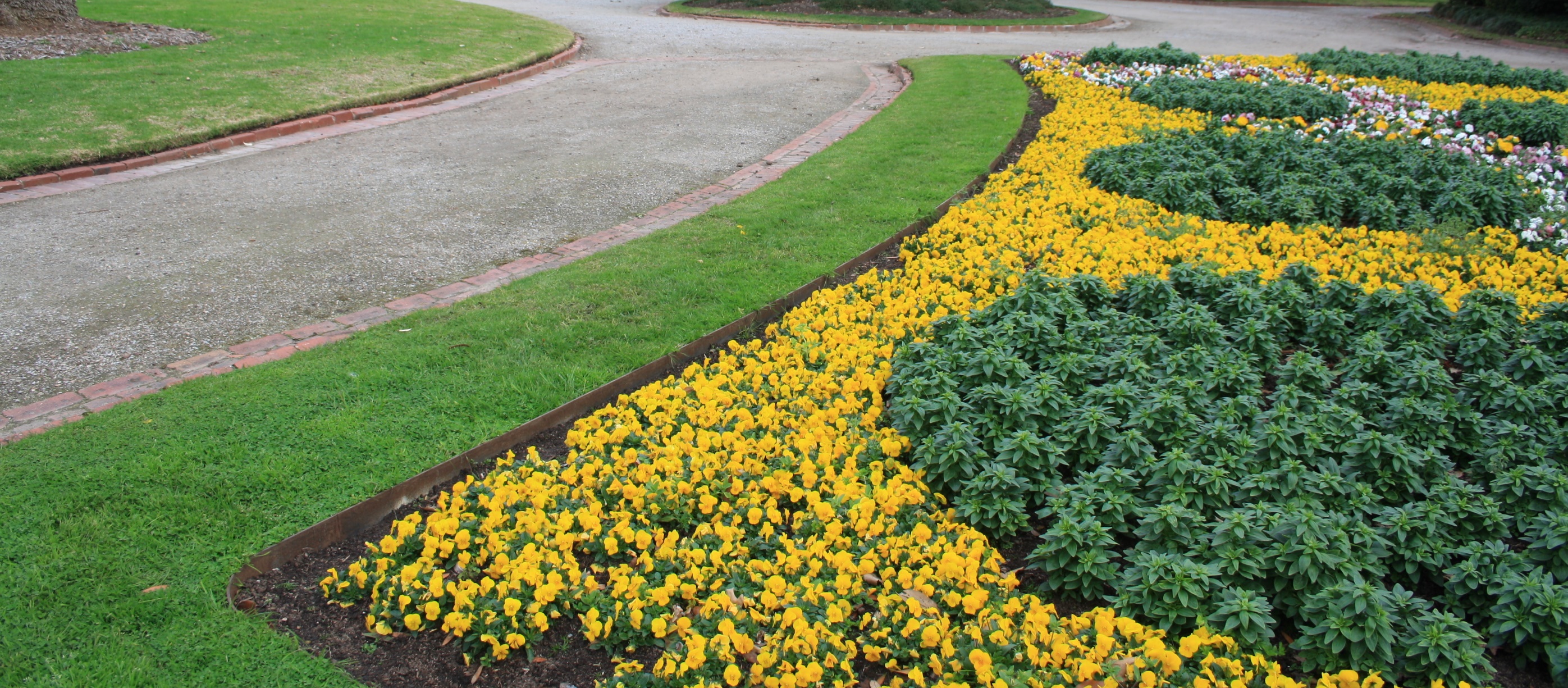 Welcome to
Steel Garden Edging…


Specialists in onsite steel edging for your garden & pathways!

Steel Garden Edging has over 25 years' experience in the metal and steel fabrication industry.

We supply and install 100mm x 6mm mild steel edging, to your specifications, for almost any garden, pathway, garden bed, vegetable garden and bed, and public walkways, in preparation for sand paths or granitic sand paths.

All joins and pegs are fully MIG welded on-site, with approximately 350mm length of 12mm reo bar, with pegs fully welded at approximately one metre intervals.

Our steel garden edging is of high quality and very durable, mainly used for borders and rockeries.

Please browse our website for more information, view a wide range of images via our Image Gallery and Contact Us for your steel edging garden needs,
we look forward to being of service.
I'm very happy with the garden edging that the crew at Steel Garden Edging has installed. They're very efficient and great to deal with.
My garden looks way better now. Thanks, would highly recommend to anyone who wants to have a fabulous garden.
I have just had Glenn and his team install 150 meters of steel garden edging in the front of my house to clearly delineate the driveway and turfed areas, including 1200mm rings around 4 feature treas. I am just so impressed with both the cost effectiveness and quality of this edging coupled with Glenn's professionalism in undertaking the installation. Glenn is just one of those guys you cannot help but like and you will not be disappointed with the results of the install. This steel edging in 6m lengths is the product you can actually bend to get those nice sweeping curves. Thanks Glenn for an outstanding job.